Environment´s information
In the town of Cabañas  Polendos. Typical Castilian village of Segovia.  16 km from the capital of Segovia, between the countryside and the mountains of this beautiful province. 

In the village stands the church (from the XII century and the representative of Romanesque of Pirón ) and recently restored and two notable artisanal centers as well as for its workshops (wood, glass, silver, ceramics ...) as for their traditional built .

Equally remarkable is its tranquility and its environment (meadows, centennial ash grove, a stream flanked by multiple types of trees ...) that lend themselves to touch with nature and invites activities such as hiking, cycling or horseback riding. 

The situation of the people allows to visit other charming villages: Pedraza, Sepúlveda, Segovia, La Granja de San Ildefonso, Turégano ... or environments such as  Sickles Duratón river, valleys and Piron Viejo rivers and the Mountain Chain of Guadarrama. 
In the village there is also a restaurant "The One-Eye of Piron" where you can eat very well and another bar. There is also a bar that gives concert in the evening on weekends.
 
Cabañas de Polendos
It is located in the routes of Green Craftsmanship and of the Romanesque of Segovia, it is very close to the capital (22 km) and close to Cantimpalos. It is located in a mounts and river area. Its church of Saint Lorenzo, the Palace of Marquis of Quintanar and the Hermitage of "Agejas" highlight. In its environment there are very beautiful landscapes, like the Valley of Polendos, The Mounts of Quintanar and the River Plendos. The manual center "Las Caravas", in Cabañas de Polendos, is an example of recovery of popular architecture: the old stables have been converted into craft workshops, which keeps traditional jobs with more modern others. Author's design, production and marketing, always with a high level of quality and unbeatable prices
Tours

* The Valley of Polendos.
* Brooks Polendos and San Medel.
* Church of San Lorenzo.
* Church of St. Agatha.
* Palacio del Marqués de Quintanar.
* Ruins of the Romanesque chapel of Agejas.
* Shrine of Our Lady of Sorrows.
* Monte Quintanar.
* Covatillas.
* Piron.
* Sierra de Guadarrama.
* Segovia.
* Sepúlveda and Las Duratón.
* Turégano.
* The Farm.
Activities
Hiking, Horseback Riding, Visiting Wineries, Bike Routes, Ski, etc ...
WHERE TO GO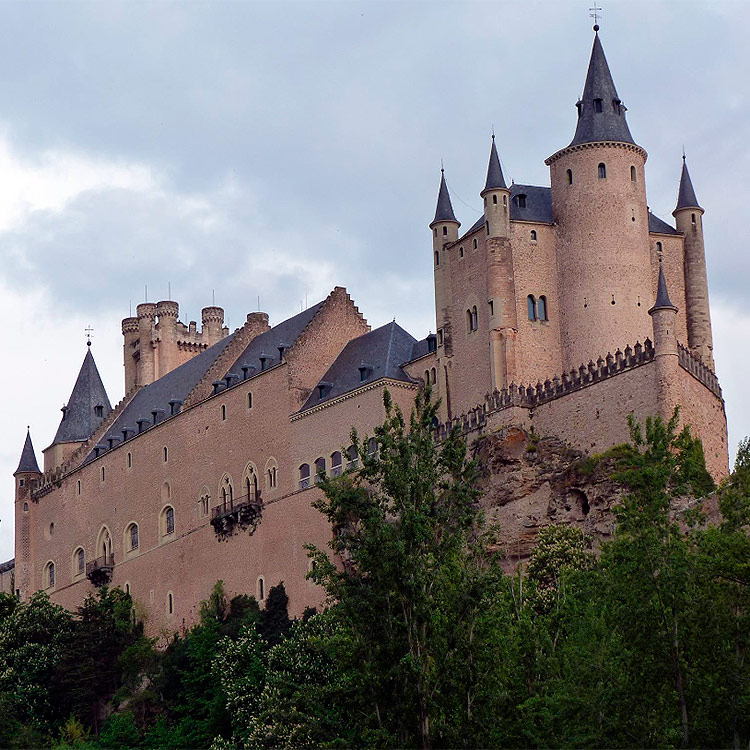 Alcázar de Segovia
El Alcázar de Segovia es uno de los monumentos más destacados de España, que se alza sobre un cerro en la confluencia de los ríos Eresma y Clamores. Construido entre los siglos XII y XVI, fue numerosa...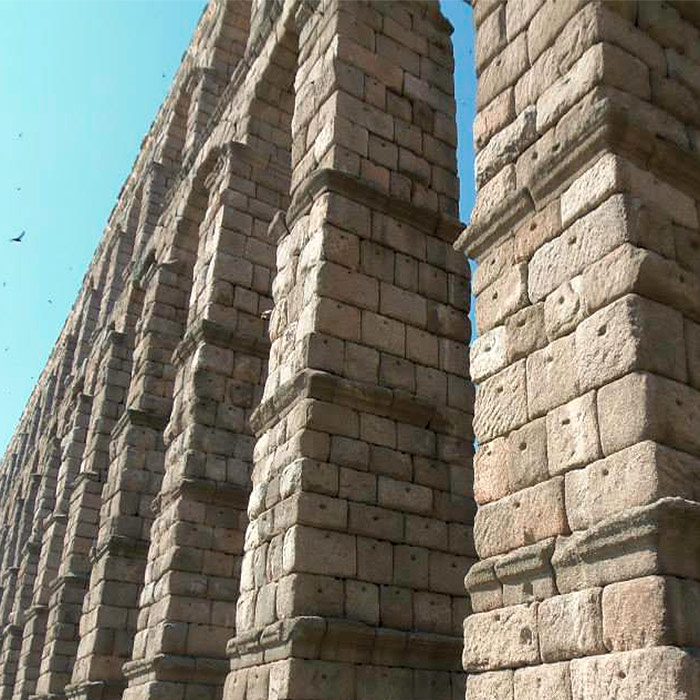 Acueducto Romano de Segovia
El Acueducto de Segovia es uno de los monumentos más significativos y mejor conservados de los que dejaron los romanos en la península ibérica. Se trata probablemente del símbolo más importante para l...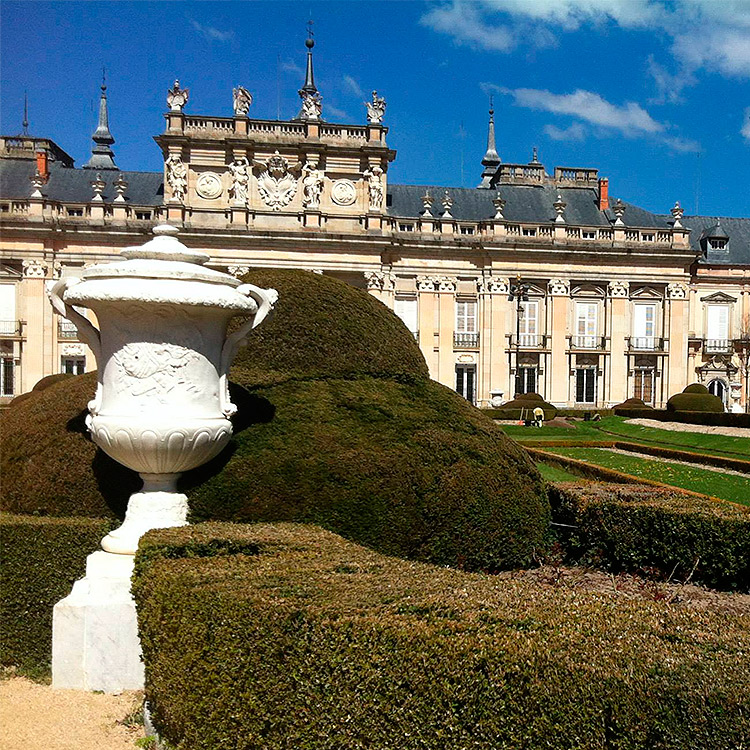 La Granja de San Ildefonso
Existe un lugar creado para el deleite de los sentidos, un microclima envuelto en granito, pinares y roble. El pequeño Versalles creado para deleite y solaz del primer Borbón de España en pleno Barroc...